Trustees

Founder Seth Shri Tilakraj Agarwal - Mumbai AGROHA EK TIRTH
Ex-Patron - Late Smt. Janakrani Tilakraj Agarwal -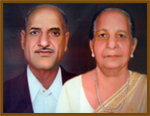 Seth Shri Tilakraj & Janakrani Agarwal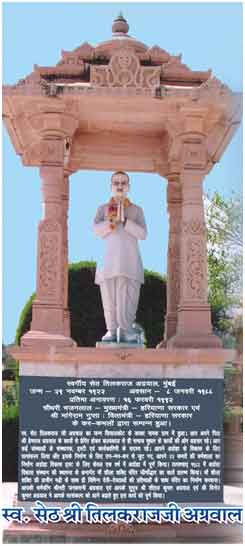 Chairman
-
Shri Sital Kumar Agarwal- Mumbai
President
-
Shri Vinod Kumar Agarwal- Mumbai
General Secretary
-
Shri Dheeraj Kishore Aggarwal- Delhi
Treasurer
-
Shri Sudhir Kumar Aggarwal- Delhi
Vice President -

Shri Kamal Kishore Mittal- Moradabad

Shri Roshan Lal Aggarwal- Delhi
Shri SriPrakash Poddar- Mumbai
Shri Narendra Kumar Agarwal - Delhi
Shri Sushil Kumar Aggarwal- Delhi
Shri Rajesh Kumar Agarwal- Delhi

Joint Secretary -
Shri Varinder Kumar Aggarwal
Shri Sanjiv Kumar Aggarwal- Delhi
Shri Neeraj Kumar Aggarwal- Delhi
Shri Dayaram Agarwal - Kolkatta

Special Invitees-
Shri Vishnu Aggarwal - Mumbai
Shri Rajaram Goyal - Mandi Gobindgarh
Shri Rakesh Aggarwal - Delhi

Tribute to our Forefathers
Lala Karamchand Lachhamandas Agarwal - Sialkot
Lala Hemraj Karamchand Agarwal - Sialkot
Lala Shanti Sarup Karamchand Mittal - Silkot - Moradabad
Lala Lachhamandas Anantram Aggarwal - Amritsar - Delhi
Lala Tilakraj Hemraj Agarwal - Sialkot -Delhi -Mumbai
Lala Yash Pal Hemraj Aggarwal - Sialkot - Delhi
Lala Suraj Parkash Hemraj Aggarwal - Sialkot - Delhi
Late Shri Baldevraj Hemraj Agarwal- Sialkot - Delhi
Lala Balkrishna Aggarwal- Delhi
Late Shri Rajendra Kumar Agarwal- Lucknow
(
Data compiled by Trustees - Samir Agarwal, Jatin Aggarwal, Girish Agarwal
)
Facilitator - Vipul Agarwal, Sachin Agarwal, Varun Aggarwal, Kartik Aggarwal, Ankit Aggarwal, Rajiv Agarwal
"DONATION" To The Trust Cheque in favour of
:
"AGROHA VIKAS SANSTHAN"
Donations may also be transmitted by NEFT to either of the following accounts: (Please make sure you inform us of the remitted amount, so that we may issue a stamped receipt in your favour)
NAME OF BANK : AXIS BANK LTD.
BRANCH : PITAMPURA, NEW DELHI
SAVING A/C NO. : 040010100323826
IFS CODE : UTIB0000040

NAME OF BANK : UNION BANK OF INDIA
BRANCH : BHULESHWAR, MUMBAI
SAVING A/C NO. : 316002010016411
IFS CODE : UBIN0531600
Mumbai Office:
Agroha Vikas Sansthan
107 Thakurdwar Road,
Mumbai-400 002,India.


Tel :
+91 22-2201 2067 / 2205 1434
Fax :
+91 22-2201 3927
Mobile :
+91 98210 36450 (Sital Agarwal)
Email-ID :
info@agrohasheelamatamandir.com

sitalagarwal@hotmail.com
Website:
www.agrohasheelamatamandir.com
www.sheelamatamandir.com